Promoting a safe and secure Jayhawk community
Welcome from Chief Mosley
Welcome to the University of Kansas Police Department website. On behalf of the dedicated men and women of this agency, thank you for taking the time to visit and learn more about our department and the resources we offer. Our mission is to provide a safe, secure and inclusive environment through education, collaboration and service . My commitment to you is that we will continually work openly and transparently to build and enhance relationships within the KU community, one personal connection at a time.
The KU Police Department has a community policing philosophy involving community engagement, innovative problem solving, transparency and accountability. Our goal is to provide exceptional public safety services in a fair, equitable and just way, treating everyone with dignity and respect. Our focus on diversity, equity and inclusion includes partnering with KU leaders, student groups and community stakeholders to implement the recommendations of KU's 2021 Task Force on Community-Responsive Public Safety. 
I welcome input on our services and community interactions, and I encourage you to follow us on Facebook and Twitter for more information about our agency, crime prevention tips, available resources, and other educational community safety facts.
Again, thank you for taking the time to visit our website. I also encourage you to stop by our office at Crestline Drive and Bob Billings Road to visit with me or any department member. If you don't find what you need on this website, please reach out to us for further assistance.
Rock Chalk!
Chief Nelson Mosley
Our Mission Statement
We are committed to cultivating partnerships within the Jayhawk community that promote a safe and secure campus environment and support the academic and research missions of the university.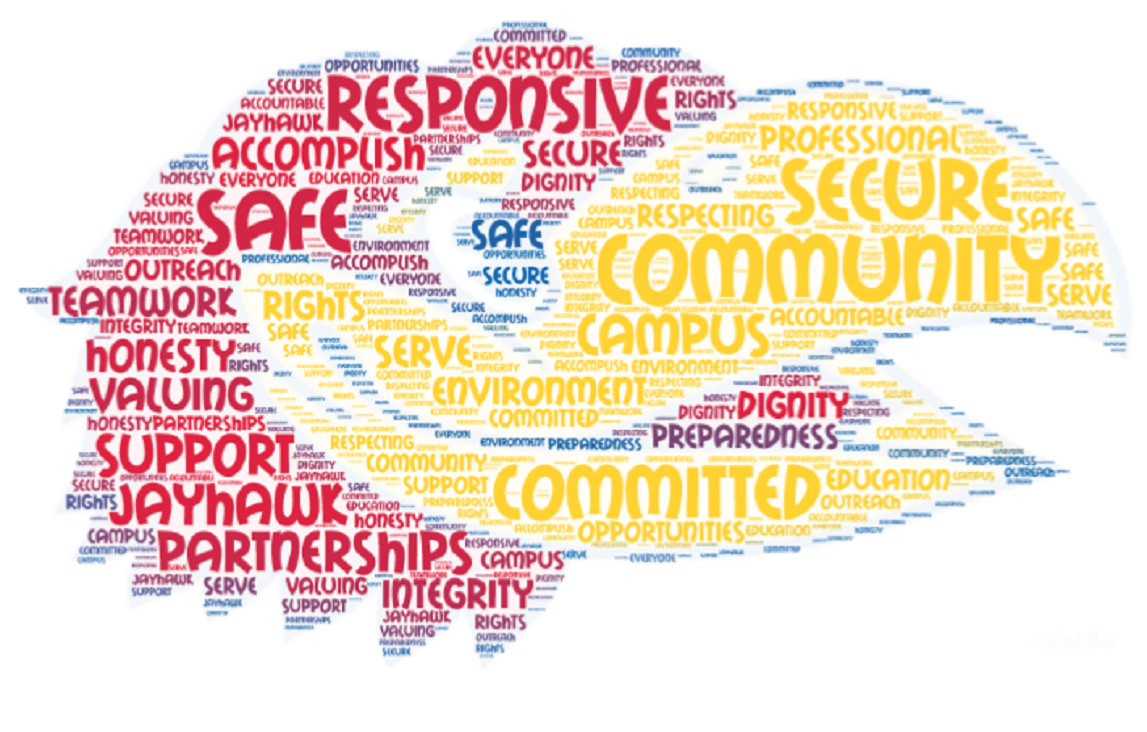 Chancellor's Task Force
The Task Force on Community-Responsive Public Safety was created in summer 2020 by Chancellor Girod to review KU Police Department's policies and procedures; examine best practices and proposals for change; and make recommendations to ensure respectful, transparent and community-responsive public safety services.
Task Force Information