AEDs on Campus
Automated External Defibrillators (AEDs) are valuable life-saving devices for people experiencing sudden cardiac arrest. The University of Kansas maintains more than 154 AEDs in 111 different buildings on the Lawrence and Edwards campuses. See the list below or click the map link to find the AED closest to you.
AED Map
Having an Automated External Defibrilator (AED) close by can mean the difference between life and death when every second counts. The University of Kansas strives to maintain an effective AED program to support the health and wellness of the KU community. KU Police Department conducts monthly checks for centrally managed AEDs in most academic and housing buildings; other AEDs are managed by individual departments. KU Police officers also carry AEDs in their patrol cars and respond to any medical incident on campus.
Each AED performs daily self-checks on its components, including the pads and batteries. The AED is operational and ready for use as long as the status indicator light on the front of the AED flashes green. If the status indicator light flashes red or orange, or the machine starts beeping, notify KU Police Department or Facilities Services immediately so that the AED can be serviced.
Note: most AED wall cabinets are alarmed. These alarms are meant to deter theft, and also to notify others in the area to the emergency. The alarm should turn off as soon as the cabinet door is closed. The alarm is not monitored, so call 911 as soon as possible before retrieving the AED.
AEDs are simple to use and include step-by-step instructions to lead anyone through using an AED. There are many different styles of AEDs on campus, but all have the same general features and steps. The most common AED on campus is the Philips Heartstart OnSite. This video shows a brief demonstration for how to use the Philips Heartstart OnSite. The video will allow you to become more familiar with the AEDs on campus, but it is not a substitute for receiving CPR/AED training from a certified training instructor.
Bleeding Control Kits
Most AED cabinets on campus now also house a bleeding control kit, made available through a partnership with Watkins Health Services and the Health Education Resource Office (HERO). Each kit contains a CAT tourniquet, emergency trauma dressing, wound packing gauze, nitrile gloves, a survival blanket, and an instruction pamphlet. The kits are meant for life-threatening bleeding due to trauma, not minor cuts and scrapes. A free web-based training called You Are The Help Until Help Arrives is available from the Federal Emergency Management Agency. For hands-on skills training, contact HERO, or find a program and course offering at the U.S. Department of Homeland Security's Stop the Bleed website.
PulsePoint Mobile App
Douglas County is a PulsePoint connected community! PulsePoint is a free app that alerts bystanders of nearby cardiac arrest incidents in public areas that may require CPR attention. The proactiveness of our community to assist in these incidents while First Responders are en route can greatly increase the patient's survivability in the case of Sudden Cardiac Arrest. You can help save a life! Download the app and follow Lawrence-Douglas County Fire Medical (LDCFM) to receive alerts.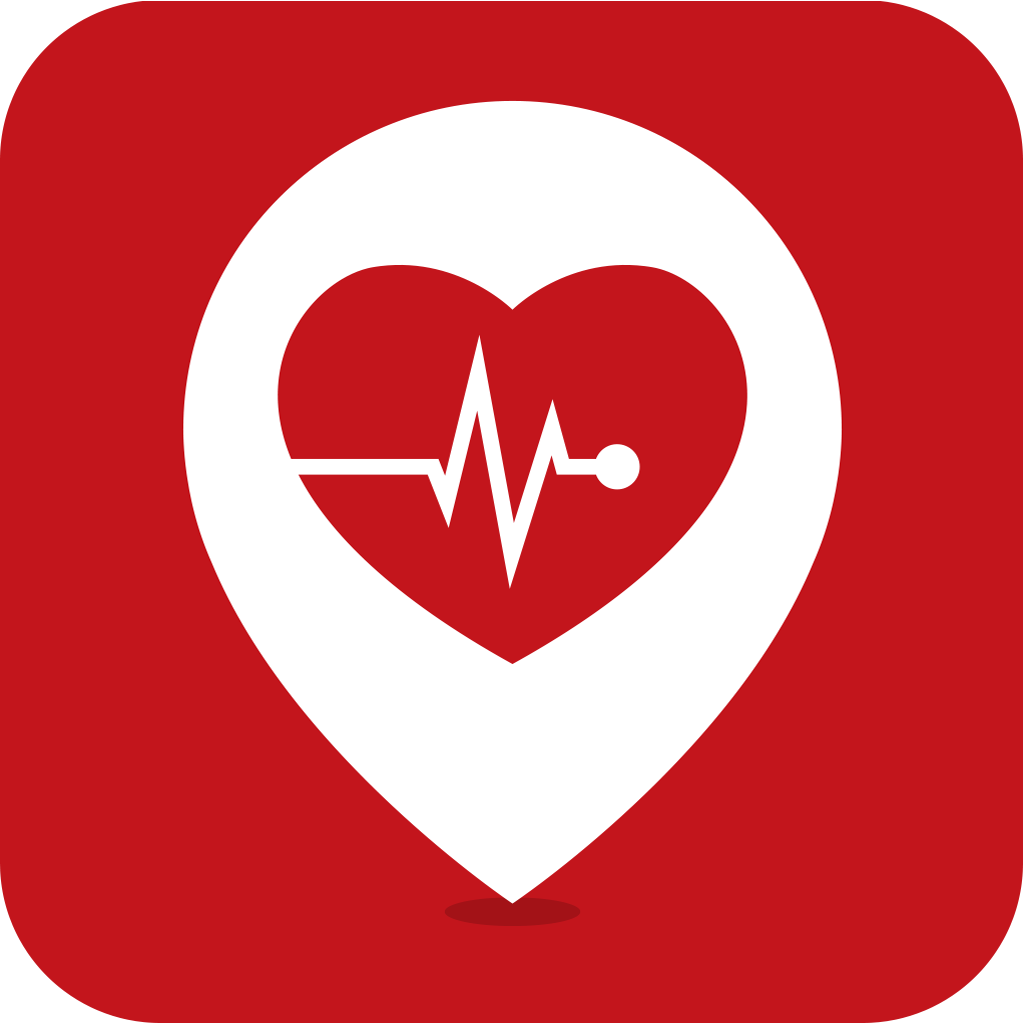 List of AEDs on Campus
The following list includes AEDs that are in a permanent, fixed location (with or without a wall cabinet). Some departments maintain mobile AEDs for specific groups or events that are not listed.
| | |
| --- | --- |
| Building | Location |
| 1502 Building (former Visitor Center) | 1st floor hallway near vending machines. |
| Adams Alumni Center | 1st floor hallway near room 130 |
| Allen Fieldhouse | 1st floor, south wall near elevator (10C2) |
| Allen Fieldhouse | MBB Strength and Conditioning Center, rm 1135 |
| Ambler Student Recreation Center | Front desk |
| Ambler Student Recreation Center | Ground floor hallway near rock wall entrance |
| Ambler Student Recreation Center | Near North Courts |
| Ambler Student Recreation Center | 2nd floor near track entrance |
| Anderson Family Football Facility | Basement, sports medicine room |
| Anderson Family Football Facility | Basement weight room |
| Anderson Family Football Facility | 1st floor lobby near restrooms |
| Anschutz Science Library | 3rd floor behind service desk |
| Anschutz Sports Pavilion | Student Athlete Support Services 2nd floor |
| Anschutz Sports Pavilion | Anderson Family Strength Center 1st floor |
| Anschutz Sports Pavilion | Anderson Family Strength Center 2nd floor |
| Anschutz Sports Pavilion | 1st floor, north wall of indoor track |
| Bailey Hall | Main entrance stairwell landing |
| Battenfeld Scholarship Hall | 1st floor near main entrance, near room 109 |
| Blake Hall | 1st floor hallway near room 108 |
| Boathouse | 1st floor stairwell entrance |
| Budig Hall / Hoch Auditoria | 1st floor east entry near water fountain |
| Burge Union | 1st floor near coffee shop |
| Capitol Federal Hall | 1st floor hallway near restrooms, near auditorium |
| Capitol Federal Hall | 3rd floor vending area near stairs |
| Carruth O'Leary Hall | 1st floor West Campus Road entrance |
| Chalmers Hall | Stairwell landing near entrance by Marvin Hall |
| Construction and Landscape Shop | Shop/garage bulletin board, near restroom hallway |
| Corbin Residence Hall | 4th floor across from front desk |
| Daisy Hill Commons (Self/Oswald) | 1st floor near front desk |
| Debruce Center | 1st floor entrance near Allen Fieldhouse |
| Dole Human Development Center | 1st floor hallway towards Haworth Hall |
| Dole Institute of Politics | 1st floor near restrooms by main entrance |
| Douthart Scholarship Hall | 1st floor entrance near room 102 |
| Downs Residence Hall | 1st floor across from front desk |
| Dyche Hall (Natural History Museum) | 4th floor Camanche exhibit, near front desk |
| Eaton Hall | ground floor entrance near Engineering office |
| Ellsworth Residence Hall | 3rd floor between front desk and mailboxes |
| Endowment Association | 2nd floor lobby near room 214 |
| Football Indoor Practice Facility | Training room |
| Fraser Hall | 1st floor hallway near room 122 |
| Grace Pearson Scholarship Hall | 1st floor entraince near room 102 |
| Gray-Little Hall | 2nd floor near elevators |
| Green Hall | 1st floor, near rooms 107/156 by bulletin board |
| GSP Residence Hall | 1st floor main entrance by front desk |
| Hall Center for the Humanities | 1st floor hallway near elevator |
| Hashinger Residence Hall | 3rd floor main entrance near front desk |
| Haworth Hall | 1st floor hallway to Dole Center |
| Hilltop Child Development Center | 1st floor near kitchen |
| Jayhawk Towers A | basement east entrance |
| Jayhawk Towers B | basement east entrance |
| Jayhawk Towers C | basement east entrance |
| Jayhawk Towers D | basement east entrance |
| Jayhawk Welcome Center | 2nd floor near restrooms |
| Jayhawk Welcome Center | 1st floor near restrooms |
| JRP Hall | 1st floor West Campus Road entrance |
| JRP Hall | 7th floor near elevator |
| K.K. Amini Scholarship Hall | 1st floor main entrance lobby |
| Kansas Union | 4th floor atrium near stairs |
| Krehbiel Scholarship Hall | 1st floor main entrance near room 101 |
| LEEP2/M2SEC | LEEP2 2nd floor near Spahr and restrooms |
| Lewis Residence Hall | 1st floor entrance near front desk |
| Lied Center | 1st floor lobby behind desk |
| Lindley Hall | 3rd floor landing of main entrance stairwell |
| Lippincott Hall | 1st floor main entrance |
| Malott Hall | 2nd floor entrance near Wescoe Hall by room 2010 |
| Margaret Amini Scholarship Hall | 1st floor main entrance |
| Marvin Hall | 2nd floor hallway near room 208 |
| Mccarthy Hall | 1st floor near elevator |
| Military Science | ground floor Lt.'s Cove (room 19) |
| Military Science | 1st floor NROTC Resource Center (room 111) |
| Military Science | ground floor room 18 |
| Miller Scholarship Hall | 1st floor entrance near room 104 |
| Moore Hall | 2nd floor hallway near room 224 |
| Moore Hall | 3rd floor Hambleton Hall entrance |
| Multidisciplinary Research Building (MRB) | 1st floor main entrance near room 100 |
| Murphy Hall | 3rd floor theater entrance near Box Office window |
| Nichols Hall | 1st floor east entrance near room 134 |
| Parking Offices | 3rd floor back hallway near restrooms (Parking Staff Only) |
| Pearson Scholarship Hall | 1st floor main entrance |
| Pharmacy Building | 1st floor, southwest entry, near cafe |
| Price Computing Center | 2nd floor main entance |
| Public Safety Building | KUPD front office (KUPD Staff Only) |
| Rieger Scholarship Hall | 1st floor entrance near room 101 |
| Robinson Center | 2nd floor hallway near room 242 |
| Robinson Center | 1st floor stairwell near pool |
| Robinson Center | 1st floor hallway near Locker Rooms and rm 136 |
| Rock Chalk Park | Indoor batting cages hallway |
| Rock Chalk Park (Cardio/S&C Box) | 1st floor hallway near room 10 (Cardio) |
| Rock Chalk Park (Elevator Lobby) | 2nd floor elevator lobby |
| Rock Chalk Park (EQ Hallway Box) | 1st floor near room 33 |
| Rock Chalk Park (Training Room Box) | 1st floor sports medicine room |
| Rock Chalk Park Tennis Facility | 1st floor lobby near Pro Shop counter |
| Sabatini Multicultural Resource Center  | 1st floor main entrance behind counter |
| Sellards Scholarship Hall | 1st floor main entrance |
| Shenkel Structural Biology Center | 1st floor main entrance lobby near reception desk |
| Shop Facility | 1st floor hallway near restrooms |
| Simons Laboratories | 1st floor between Simons and McCullum |
| Slawson Hall EEEC | Floor G1 near elevator |
| Smith Hall | 1st floor near room 105 |
| Snow Hall | 3rd floor study area (room 310) |
| Spencer Museum of Art | 3rd floor main entrance |
| Spencer Research Library | 3rd floor stairwell near Strong Hall entrance |
| Spooner Hall | 1st floor main entrance |
| St. Andrews Office Facility | 1st floor main entrance near elevator |
| Stauffer-Flint Hall | 1st floor entrance near Watson Library |
| Stephenson Scholarship Hall | 1st floor main entrance near room 102 |
| Stouffer Apartments | North building, 1st floor near front desk |
| Strong Hall | 1st floor near elevator |
| Summerfield Hall | 1st floor Sunnyside Ave. entrance near rm 114 |
| Templin Residence Hall | 1st floor main entrance near front desk |
| Transit Facility | Hallway near restrooms and breakroom |
| Twente Hall | 1st floor lounge near main door (rm 110) |
| Wagnon-Parrott Athletic Center | 1st floor Nesmith athletic training room |
| Watkins Scholarship Hall | 1st floor main entrance near room 104 |
| Watson Library | 3rd floor behind service desk |
| Wescoe Hall | 3rd floor entry near Stauffer-Flint by elevator |
| Youngberg Hall | 1st floor center entrance |